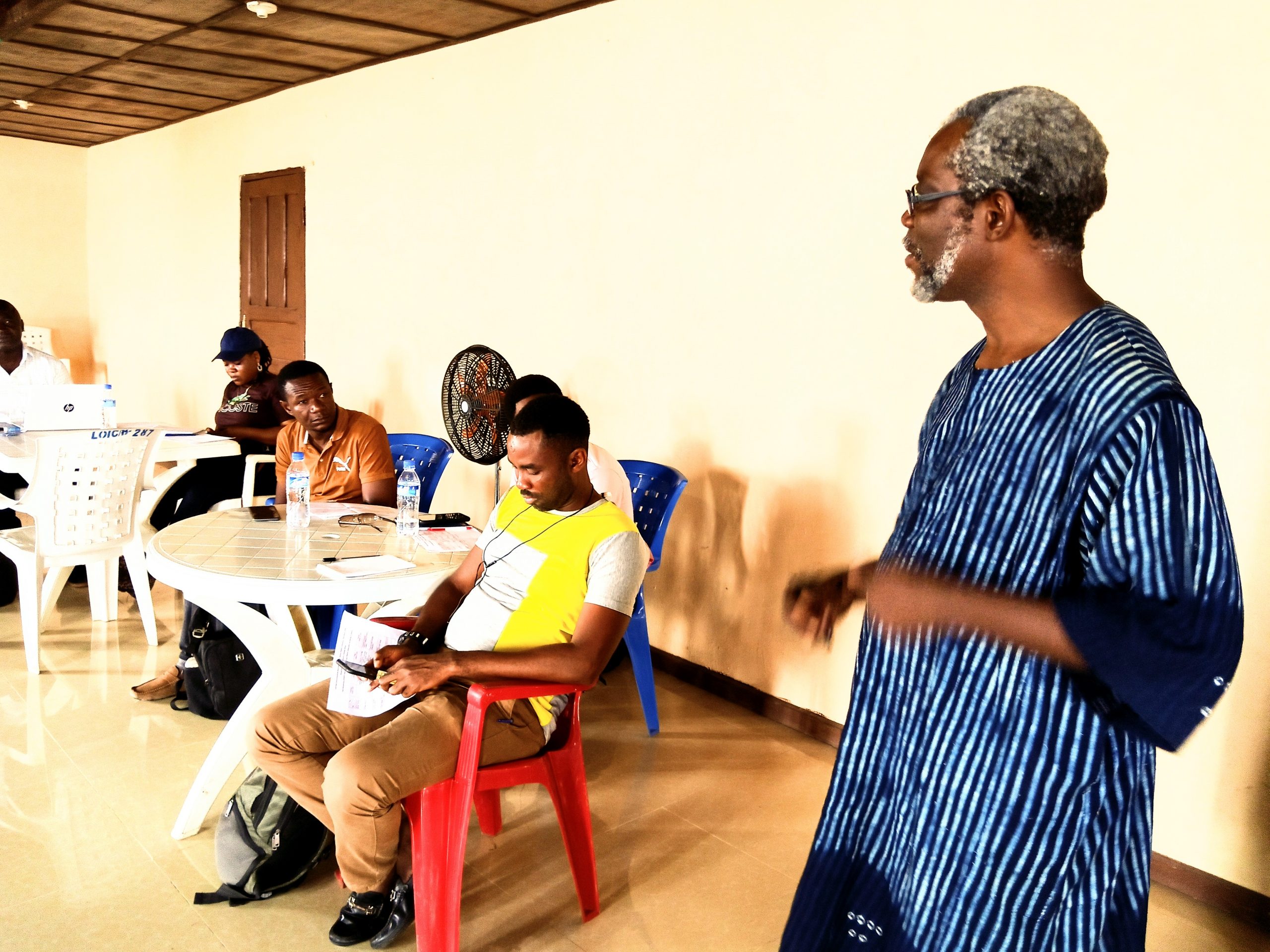 One major component of development is building human capacities to address institutional gaps and needs for transformative action both for the Institution and communities alike. Capacity Development is a process of change. It is often equated with bringing in additional staff, as well as introduce trainings and workshops for improved learnings. While individual training and workshops may be part of a comprehensive capacity development plan, they are not sufficient by themselves. For example, training an individual does not ensure that this training is then implemented in the workplace. It is also imperative that individuals be given some time to perfect their craft within the workspace. Capacity development must be broader to address improvements in systems to improve performance and ensure sustainability.
Capacity development serves a purpose, yet leads to a change that is implemented and achieved by those it is meant to benefit, which ensures ownership and sustainability.
Capacity development is also a way to manage risk and capacity assessment exercises, often equated with risk assessments, as they both identify areas that need to be addressed.
In the effort of Capacity Development enhancements in the communities, counties and the country at large, NARDA has also contributed immensely in the area of conducting several kinds of workshops and trainings for members in the various counties and sectors.
NARDA conducted a Five -day Project Cycle Management Training that was held from August 12-16, 2019, in the conference hall of the YWCA, Tubman Boulevard, Sinkor. The training brought together twenty-five (25) participants from NARDA membership across the country. The goal of the training was to contribute to the organizational sustainability of NARDA Members; the objectives were to build the capacity of the CNNs and SIGs in Project Cycle Management and to facilitate the CNNs and SIGs in the development of joint proposals for possible marketing. The training's expected outcomes demonstrated understanding in the utilization of participatory tools for collecting useful data for proposal development; Developed Joint County and Sector proposals for possible marketing and implementation, developed project budget and developed action plans by each group for follow up activities.
NARDA also conducts Financial Management training for members that enables them develop project budgets, prepare cash projections and cash flow analysis. Financially their capacity to properly account for funds spent have and are also being developed through the hosting of these financial management trainings.
Over the years, Civil Society Organizations (CSOs) have worked in post-conflict conditions to promote development initiatives in communities and local structures in Liberia. The functions of these CSOs have laid specific emphasis on peacebuilding efforts in strengthening nation-wide state building.  Despite the diversities in their thematic functions, programmes implemented in communities are to be conflict sensitive and peace oriented. NARDA along with her CPS partners and International partner Bread for the World – Germany, planned an International training on the Do No Harm Principles and Framework in Monrovia, Liberia from July 16 to 25, 2017. The training was a Training of Trainers (TOT) workshop, having participants from five African Nations, aimed at helping organizations fully understand the Do No Harm Principles as they use the principles in the work they do.
Do No Harm is all about settling conflicts without being bias, causing more harm than good or escalating the issue.
The Do No Harm TOT training enables participants understand the DNM framework in handling conflict and the framework includes the steps in dealing with conflicts; Namely:
Understanding the Context of Conflict
Analyzing Dividers and Tensions
Analyzing Connectors or Local Capacities for Peace
Unpacking the Assistance Program in dealing with conflict
Understanding the impact of the program
Recognizing Local Perceptions
Redesigning (Program/Strategy)
Checking Programming Options
In December 2019, a Do No Harm Refresher training was held for some participants inclusive of other organizations who have taken part in other Do No Harm activities and roll out meetings. The training help to reinforce the essence of the framework and practice and how efficient it is in conflict areas.